ViiV Healthcare announced the start of a phase III programme to support regulatory filings for a two-drug regimen of dolutegravir (Tivicay®) and lamivudine (Epivir®) as a treatment for HIV-1 infection in adults who have not received prior antiretroviral therapy.
The phase III programme comprises two identical studies (GEMINI 1 and 2) comparing a two-drug regimen of dolutegravir plus lamivudine with a three-drug regimen of dolutegravir plus the fixed-dose tablet tenofovir/emtricitabine (Truvada®). The studies together will include approximately 1,400 men and women living with HIV and are being conducted at research centres in Europe, Central and South America, North America, South Africa and Asia Pacific.
HIV care is a long-term prospect for those living with the disease, requiring life-long adherence to treatment. Since the introduction of highly active antiretroviral therapy 20 years ago, HIV treatment regimens have predominantly included three antiretroviral drugs.1,2ViiV Healthcare is looking to the future and exploring how HIV treatment could evolve to reduce drug exposure and improve treatment adherence, while maintaining the level of efficacy achieved with three-drug regimens.
John C Pottage, Jr, MD, Chief Scientific and Medical Officer, ViiV Healthcare, commented, "We believe the clinical profile for dolutegravir presents an important opportunity to investigate the possibility of first-line treatment of HIV with a two-drug regimen. With this ambitious phase III programme, we will explore whether this two-drug regimen can fundamentally change the existing HIV treatment strategy, reducing the number of medications and potentially streamlining treatment regimens for people living with HIV."
The GEMINI trials are the third development programme undertaken by ViiV Healthcare to investigate a two-drug regimen for the treatment of HIV.
About Tivicay® (dolutegravir)
Dolutegravir (Tivicay) is an integrase strand transfer inhibitor (INSTI) for use in combination with other antiretroviral agents for the treatment of HIV. Integrase inhibitors block HIV replication by preventing the viral DNA from integrating into the genetic material of human immune cells (T-cells). This step is essential in the HIV replication cycle and is also responsible for establishing chronic infection. Tivicay is approved in over 100 countries across North America, Europe, Asia, Australia, Africa and Latin America. 
About lamivudin
Lamivudine is a nucleoside analogue used in combination with other antiretroviral agents for the treatment of HIV infection. Lamivudine is available in branded (Epivir®) and generic forms.
About ViiV Healthcare
ViiV Healthcare is a global specialist HIV company established in November 2009 by GlaxoSmithKline (LSE: GSK) and Pfizer (NYSE: PFE) dedicated to delivering advances in treatment and care for people living with HIV. Shionogi joined in October 2012. The company's aim is to take a deeper and broader interest in HIV/AIDS than any company has done before and take a new approach to deliver effective and new HIV medicines, as well as support communities affected by HIV. For more information on the company, its management, portfolio, pipeline, and commitment, please visit www.viivhealthcare.com.
About GSK
GSK – one of the world's leading research-based pharmaceutical and healthcare companies – is committed to improving the quality of human life by enabling people to do more, feel better and live longer.  For further information please visit www.gsk.com.
The two most popular injectables used to transition are disappearing from shelves as one awaits re-approval by the FDA, but other factors remain murky
Lupin Ltd, India's third largest drug maker, will buy a portfolio of 21 generic brands from Osaka-based Shionogi & Co. Ltd at the cost of US $150 million. August 3, 2016: The move will help the company to strengthen
AstraZeneca and Eli Lilly and Company (Lilly) announced they have received US FDA Fast Track designation for the development programme in Alzheimer's disease for AZD3293, an oral beta secretase cleaving enzyme (BACE) inhibitor currently in Phase III clinical trial. The FDA's Fast Track programme is designed to expedite the development and review of new therapies to treat serious conditions and tackle key unmet medical needs.
Craig Shering, AZD3293 Project Lead in Global Medicines Development at AstraZeneca, said: "The Fast Track Designation in the US for this promising potential therapy reinforces the ambition of the AstraZeneca-Lilly BACE Alliance to advance science for patients and their families managing this devastating illness. BACE inhibitors have the potential to transform the treatment of Alzheimer's disease, one of the biggest challenges facing medical science today."
Phyllis Ferrell, Vice President and Global Development Leader for Alzheimer's disease at Lilly, said: "We are pleased the FDA places a high priority on the development of drugs that target Alzheimer's disease, one of the most critical health issues of our time. Most importantly, this is a positive step forward for the millions of patients, families, caregivers, advocates and healthcare providers who fight every day for progress."
In addition to the continuing AMARANTH Phase II/III study, AstraZeneca and Lilly have also announced the planned initiation of a second Phase III trial for AZD3293. The trial, called DAYBREAK-ALZ, studies the safety and efficacy of AZD3293 in people with mild Alzheimer's dementia, and began enrolling participants in the third quarter of 2016.
AZD3293 has been shown in studies to reduce levels of amyloid beta in the cerebrospinal fluid of people with Alzheimer's and healthy volunteers. The progression of Alzheimer's disease is characterised by the accumulation of amyloid plaque in the brain. BACE is an enzyme associated with the development of amyloid beta. Inhibiting BACE is expected to prevent the formation and build-up of amyloid plaque which in turn may help slow the progression of the disease.
About the AstraZeneca and Lilly BACE Alliance
AstraZeneca and Lilly announced an alliance in 2014 for the development and commercialisation of AZD3293. Under the agreement, Lilly will lead clinical development, working with researchers from AstraZeneca's Neuroscience Research and Development Team, while AstraZeneca will be responsible for manufacturing. The companies will take joint responsibility for commercialisation of the molecule and will share all future costs equally for development and commercialisation, as well as net global revenues post-launch.
About Alzheimer's disease
Alzheimer's disease is a fatal illness and is the most common form of dementia, accounting for 60 to 80 percent of cases. There are currently an estimated 46 million people living with dementia worldwide, and this number is expected to exceed than 74 million in 2030 and 131 million in 2050. Only 50 percent of people with dementia ever receive a formal diagnosis, and Alzheimer's disease continues to be one of the most significant health challenges facing the world. The total estimated worldwide cost of dementia in 2015 was $818 billion. By 2018, dementia will become a trillion dollar disease, rising to $2 trillion by 2030.
About Eli Lilly and Company
Lilly is a global healthcare leader that unites caring with discovery to make life better for people around the world. We were founded more than a century ago by a man committed to creating high-quality medicines that meet real needs, and today we remain true to that mission in all our work. Across the globe, Lilly employees work to discover and bring life-changing medicines to those who need them, improve the understanding and management of disease, and give back to communities through philanthropy and volunteerism. To learn more about Lilly, please visit us at www.lilly.com andnewsroom.lilly.com/social-channels.
About AstraZeneca
AstraZeneca is a global, science-led biopharmaceutical company that focuses on the discovery, development and commercialisation of prescription medicines, primarily for the treatment of diseases in three therapy areas – Respiratory and Autoimmunity, Cardiovascular and Metabolic Diseases, and Oncology. The company is also active in inflammation, infection and neuroscience through numerous collaborations. AstraZeneca operates in over 100 countries and its innovative medicines are used by millions of patients worldwide. For more information please visit: www.astrazeneca.com
KalVista Pharmaceuticals announced the dosing of the first subject in a first-in-human clinical trial to evaluate the safety, pharmacokinetics and pharmacodynamics of orally delivered KVD818 in healthy volunteers.
Inovio Pharmaceuticals, Inc announced the dosing of the first subject in its multi-center phase I trial to evaluate Inovio's Zika DNA vaccine (GLS-5700). In addition to the previously announced US FDA approval for the conduct of the study, Health Canada's Health Products and Food Branch has also approved this study, which will be conducted at clinical sites in Miami, Philadelphia, and Quebec City.
Janssen Biotech, Inc. announced a supplemental Biologics License Application (sBLA) for daratumumab (DARZALEX®) has been submitted to the U.S. Food and Drug Administration (FDA). The application seeks to expand the current indication, using daratumumab in combination with lenalidomide (an immunomodulatory agent) and dexamethasone, or bortezomib (a proteasome inhibitor [PI]) and dexamethasone, for the treatment of patients with multiple myeloma who have received at least one prior therapy. Daratumumab received Breakthrough Therapy Designation from the FDA for this pending indication on July 25, 2016.
"Daratumumab has been shown to provide clinically meaningful benefit as a backbone therapy in combination with two of the most widely used treatment regimens for multiple myeloma," said Peter F. Lebowitz, M.D., Ph.D., Global Oncology Head, Janssen Research & Development, LLC. "Today's submission marks an important step forward in realizing the full potential of daratumumab earlier in the treatment pathway, and we look forward to working with the FDA during its review of our application."
Janssen has also submitted a request for Priority Review of this sBLA. The FDA will inform Janssen whether a Priority Review has been granted within the next 60 days. If the FDA grants Priority Review, the review should be completed within six months from today.
The regulatory submission for daratumumab is supported by data from two Phase 3 studies:
• The CASTOR (MMY3004) clinical study which showed daratumumab in combination with bortezomib and dexamethasone reduced the risk of disease progression or death by 61 percent, compared to bortezomib and dexamethasone alone, in patients with multiple myeloma who received at least one prior therapy (Hazard Ratio [HR] = 0.39; 95 percent CI [0.28-0.53], p<0.0001). Overall, the safety of the daratumumab combination therapy was consistent with the known safety profile of daratumumab monotherapy and bortezomib plus dexamethasone, respectively.
• These results were presented at the 52nd Annual Meeting of the American Society of Clinical Oncology (ASCO) in June 2016.
• The POLLUX (MMY3003) clinical study which showed daratumumab in combination with lenalidomide and dexamethasone reduced the risk of disease progression or death by 63 percent, compared to lenalidomide and dexamethasone alone, in patients with multiple myeloma who received at least one prior therapy (HR=0.37; 95 percent CI [0.27-0.52], p<0.0001). Overall, the safety of the daratumumab combination therapy was consistent with the known safety profile of daratumumab monotherapy and lenalidomide plus dexamethasone, respectively.
• These results were presented at the 21st Annual Congress of the European Hematology Association (EHA) in June 2016.
The submission also included data from the Phase 1 study of daratumumab in combination with pomalidomide and dexamethasone in patients who received at least two prior lines of therapy.
These data will be used as the basis for a potential regulatory submission to the European Medicines Agency (EMA). More information about these studies can be found at www.ClinicalTrials.gov (NCT02076009; NCT02136134; NCT01998971).
In November 2015, DARZALEX® was approved as a monotherapy by the FDA for the treatment of patients with multiple myeloma who have received at least three prior lines of therapy, including a PI and an immunomodulatory agent, or who are double-refractory to a PI and an immunomodulatory agent. This indication is approved under accelerated approval based on response rate. Continued approval for this indication may be contingent upon verification and description of clinical benefit in a confirmatory trial.1  DARZALEX received Breakthrough Therapy Designation from the FDA for this indication in May 2013.
In May 2016, the European Commission (EC) granted conditional approval to DARZALEX monotherapy for the treatment of adult patients with relapsed and refractory multiple myeloma, whose prior therapy included a PI and an immunomodulatory agent and who have demonstrated disease progression on the last therapy.
About DARZALEX® (daratumumab)
DARZALEX® (daratumumab) injection for intravenous use is the first CD38-directed monoclonal antibody (mAb) approved anywhere in the world.1 CD38 is a surface protein that is highly expressed across multiple myeloma cells, regardless of disease stage. 2 Daratumumab is believed to induce tumor cell death through multiple immune-mediated mechanisms of action, including complement-dependent cytotoxicity (CDC), antibody-dependent cellular cytotoxicity (ADCC) and antibody-dependent cellular phagocytosis (ADCP), as well as through apoptosis, in which a series of molecular steps in a cell lead to its death.1 Daratumumab also demonstrates other effects on the immune system, including lysis of immunosuppressive CD38+ regulatory T cells (Tregs) and myeloid derived suppressor cells (MDSCs).1 
DARZALEX is being evaluated in a comprehensive clinical development program that includes five Phase 3 studies across a range of treatment settings in multiple myeloma, such as in frontline and relapsed settings. Additional studies are ongoing or planned to assess its potential for a solid tumor indication and in other malignant and pre-malignant diseases in which CD38 is expressed, such as smoldering myeloma and non-Hodgkin's lymphoma. DARZALEX was the first mAb to receive regulatory approval to treat relapsed or refractory multiple myeloma.1
In August 2012, Janssen Biotech, Inc. and Genmab A/S entered a worldwide agreement, which granted Janssen an exclusive license to develop, manufacture and commercialize DARZALEX. DARZALEX is commercialized in the U.S. by Janssen Biotech, Inc. For more information, visit www.DARZALEX.com.
About Multiple Myeloma
Multiple myeloma is an incurable blood cancer that occurs when malignant plasma cells grow uncontrollably in the bone marrow.3,4 Refractory cancer occurs when a patient's disease is resistant to treatment or in the case of multiple myeloma, patients progress within 60 days of their last therapy.5,6 Relapsed cancer means the disease has returned after a period of initial partial or complete remission.7,11 Globally, it is estimated that 124,225 people were diagnosed, and 87,084 died from the disease in 2015. 7,8 While some patients with multiple myeloma have no symptoms at all, most patients are diagnosed due to symptoms which can include bone fracture or pain, low red blood counts, fatigue, calcium elevation, kidney problems or infections.9 Patients who relapse after treatment with standard therapies (including PIs or immunomodulatory agents) typically have poor prognoses and few remaining options.5
About the Janssen Pharmaceutical Companies
At the Janssen Pharmaceutical Companies of Johnson & Johnson, we are working to create a world without disease.  Transforming lives by finding new and better ways to prevent, intercept, treat and cure disease inspires us. We bring together the best minds and pursue the most promising science. We are Janssen. We collaborate with the world for the health of everyone in it.
1 DARZALEX Prescribing Information, November 2015.
2 Lin P, Owens R, Tricot G, Wilson CS. Flow cytometric immunophenotypic analysis of 306 cases of multiple myeloma. Am J Clin Pathol. 2004;121:482–488. doi: 10.1309/74R4TB90BUWH27JX.
3 American Cancer Society. "Multiple Myeloma Overview." Available at: http://www.cancer.org/cancer/multiplemyeloma/detailedguide/multiple-myeloma-what-is-multiple-myeloma. Accessed August 2016.
4 Kumar, SK et al. Leukemia. 2012 Jan; 26(1):149-57.
5 National Cancer Institute. "NCI Dictionary of Cancer Terms: Refractory." Available at: http://www.cancer.gov/publications/dictionaries/cancer-terms?expand=R. Accessed August 2016.
6 Richardson, et al. "The Treatment of Relapsed and Refractory Multiple Myeloma." ASH Education Book January 1, 2007 vol. 2007 no. 1 317-323.
7 GLOBOCAN 2012: Estimated Cancer Incidence, Mortality and Prevalence Worldwide: Number of New Cancers in 2015. Available at:http://globocan.iarc.fr/old/burden.asp?selection_pop=224900&Text-p=World&selection_cancer=17270&Text-c=Multiple+myeloma&pYear=3&type=0&window=1&submit=%C2%A0Execute. Accessed August 2016.
8 GLOBOCAN 2012: Estimated Cancer Incidence, Mortality and Prevalence Worldwide: Number of Cancer Deaths in 2015. Available at:http://globocan.iarc.fr/old/burden.asp?selection_pop=224900&Text-p=World&selection_cancer=17270&Text-c=Multiple+myeloma&pYear=3&type=1&window=1&submit=%C2%A0Execute. Accessed August 2016.
9 American Cancer Society. "How is Multiple Myeloma Diagnosed?" Available at: http://www.cancer.org/cancer/multiplemyeloma/detailedguide/multiple-myeloma-diagnosis. Accessed August 2016.
Media Inquiries: 
Kellie McLaughlin
Phone: 1-908-927-7477
Mobile: 1-609-468-8356

Megan Farina
Phone: 1-215-325-6861
Investor Relations:
Lesley Fishman
Phone: 1-732-524-3922

U.S. Medical Inquiries:
1-800-526-7736
In yet another expansion of its manufacturing operations, Pfizer ($PFE) plans to lay out nearly $150 million to build a sterile manufacturing facility and warehouse at its site near Kalamazoo, MI. It is the third manufacturing project the drug giant has unveiled in the last couple of months.
Aurobindo is starting to build on its pledge to expand operations in New Jersey, literally. The Indian drugmaker this week broke ground on the 567,000-square-foot facility that is slated to include a manufacturing and distribution center and warehouse, according to NJ.com.
Nelipak Corp. has acquired thermoforming company Tegrant Alloyd Brands of Puerto Rico Inc. (TABPR), a subsidiary of Sonoco Products Co. Located in Juncos, the business will now operate under the name of Nelipak Healthcare Packaging. 
Alcami, a leading provider of custom development and manufacturing services for the pharmaceutical and biotechnology industries, today announces its plans to expand capabilities for development and manufacturing of Active Pharmaceutical Ingredients (APIs) at its Germantown, WI facility.
At PACK EXPO International 2016, Bosch Packaging Technology will showcase its testing equipment for jelly production, including medicated and functional gummies, such as cough lozenges, omega-3 and mineral-enriched products, as well as other supplemented jellies.
Pfizer Inc announced that it has entered into an agreement with AstraZeneca to acquire the development and commercialization rights to its late-stage small molecule anti-infectives business, primarily outside the United States. The agreement includes the commercialization and development rights to the newly approved EU drug Zavicefta™ (ceftazidime-avibactam), the marketed agents Merrem™/Meronem™(meropenem) and Zinforo™ (ceftaroline fosamil), and the clinical development assets aztreonam-avibactam (ATM-AVI) and CXL. Zavicefta specifically addresses multi-drug resistant Gram-negative infections, including those resistant to carbapenem antibiotics, one of the most significant unmet medical needs in bacterial infections treated with hospital anti-infectives.
Under the terms of the agreement, Pfizer will make an upfront payment of $550 million to AstraZeneca upon the close of the transaction and a deferred payment of $175 million in January 2019. In addition, AstraZeneca is eligible to receive up to $250 million in milestone payments, up to $600 million in sales-related payments, as well as tiered royalties on sales of Zavicefta and ATM-AVI in certain markets.
"As we continue to reshape our Essential Health portfolio, we are focusing on areas that further address global public health needs and that complement our core capabilities and experience in therapeutic areas, including anti-infectives. We are committed to looking for ways to enhance our portfolio around the world where we offer patients and healthcare professionals access to more than 60 anti-infective and anti-fungal medicines. The addition of AstraZeneca's complementary small molecule anti-infectives portfolio will help expand patient access to these important medicines and enhance our global expertise and offerings in this increasingly important area of therapeutics, in addition to providing the opportunity for near-term revenue growth," said John Young, group president, Pfizer Essential Health.
Luke Miels, executive vice president for Europe and head of the Antibiotics Business Unit at AstraZeneca, said, "This agreement reinforces our strategic focus to invest in our three main therapy areas where we can make the greatest difference to patients' lives. We're pleased that our strong science in antibiotics will continue to serve a critical public health need through Pfizer's dedicated focus on infectious diseases, ensuring these important medicines reach greater numbers of patients around the world."
Zavicefta received European Commission approval for complicated urinary tract infections (cUTI), complicated intra-abdominal infections (cIAI), hospital acquired pneumonia/ventilator associated pneumonia (HAP/VAP) and 'treatment of aerobic gram negative infections in adult patients with limited treatment options on June 28, 2016.
The transaction is expected to close in the fourth quarter of 2016, subject to customary closing conditions, including antitrust clearance in certain jurisdictions. Pfizer's legal advisor for the transaction was Ropes & Gray LLP.
About Pfizer Inc:
At Pfizer, we apply science and our global resources to bring therapies to people that extend and significantly improve their lives. We strive to set the standard for quality, safety and value in the discovery, development and manufacture of health care products. Our global portfolio includes medicines and vaccines as well as many of the world's best-known consumer health care products. Every day, Pfizer colleagues work across developed and emerging markets to advance wellness, prevention, treatments and cures that challenge the most feared diseases of our time. Consistent with our responsibility as one of the world's premier innovative biopharmaceutical companies, we collaborate with health care providers, governments and local communities to support and expand access to reliable, affordable health care around the world. For more than 150 years, Pfizer has worked to make a difference for all who rely on us. For more information, please visit us at www.pfizer.com. 
Contact: 
Investor
Ryan Crowe, 212-733-8160
This email address is being protected from spambots. You need JavaScript enabled to view it. 
or
UK Media:
Dawn Carty, +353-87-6711651
This email address is being protected from spambots. You need JavaScript enabled to view it. 
or
US Media:
Rachel Hooper, 212-733-2105
This email address is being protected from spambots. You need JavaScript enabled to view it. 
Momenta Pharmaceuticals, Inc reported its financial results for the second quarter ended June 30, 2016.
For the second quarter of 2016, the Company reported total revenues of $26.4 million, including $20.7 million in product revenues from Sandoz's sale of Glatopa® (glatiramer acetate injection). Momenta reported a net loss of $(21.0) million, or $(0.31) per share for the second quarter compared to a net loss of $(2.2) million, or $(0.04) per share for the same period in 2015. At June 30, 2016, the Company had cash, cash equivalents, and marketable securities of $336.9 million compared to $362.8 million at March 31, 2016.
"We are pleased with the growth in product revenues from Glatopa this quarter and look forward to the potential launch of our Glatopa 40 mg product next year," said Craig A. Wheeler, President and Chief Executive Officer of Momenta Pharmaceuticals. "During the remainder of 2016 we plan to announce several key milestones including announcing top-line data from a pivotal trial for M923, a biosimilar candidate of HUMIRA® developed in collaboration with Baxalta, the initiation of a clinical trial for M834, a biosimilar candidate of ORENCIA® being developed in collaboration with Mylan, and completing enrollment of the single ascending dose portion of our Phase 1 trial for M281, a novel anti-FcRn antibody candidate."
Second Quarter 2016 Financial Results
Total revenues for the second quarter of 2016 were $26.4 million compared to $44.9 million for the same period in 2015. Total revenues for the second quarter of 2016 include $20.7 million in product revenue earned from net sales of Glatopa by Sandoz, compared to $19.2 million in product revenue earned from net sales of Glatopa by Sandoz for the same period in 2015. Glatopa was launched in the second quarter of 2015, and Glatopa profit share for that quarter was reduced by $9.0 million to reimburse Sandoz for the Company's share of pre-launch Glatopa-related legal expenses.
Collaborative research and development revenue for the second quarter of 2016 was $5.7 million compared to the $25.6 million recorded in the same quarter last year. In the second quarter of 2015, the Company earned $20.0 million in milestone payments under the Sandoz collaboration upon receiving sole FDA approval and upon the first commercial sale of Glatopa.
Research and development expenses for the second quarter of 2016 were $33.2 million, compared to $34.0 million for the same period in 2015. The decrease of $0.8 million, or 2%, from the 2015 period to the 2016 period was due to decreases of $0.8 million in stock-based compensation expense and $8.4 million for Mylan's 50% share of biosimilar collaboration costs, which was offset by increases of $4.4 million in process and clinical development costs for M281 and biosimilars under the Company's collaboration with Mylan, $2.2 million in non-clinical expenses to advance the Company's novel autoimmune programs, $1.0 million in personnel-related expenses and $0.7 million in necuparanib Phase 2 clinical trial costs.
General and administrative expenses for the quarter ended June 30, 2016 were $14.9 million, compared with $13.3 million for the same period in 2015. The increase of $1.6 million, or 12%, was primarily due to an increase of $2.1 million in legal and professional fees. This increase was offset by a decrease of $0.5 million for Mylan's 50% share of biosimilar collaboration costs.
At June 30, 2016, Momenta had $336.9 million in cash, cash equivalents and marketable securities.
About Momenta
Momenta Pharmaceuticals is a biotechnology company specializing in the detailed structural analysis of complex drugs and is headquartered in Cambridge, MA. Momenta is applying its technology to the development of generic versions of complex drugs, biosimilar and potentially interchangeable biologics, and to the discovery and development of novel therapeutics for oncology and autoimmune indications.
Boehringer Ingelheim reported currency-adjusted growth in all its core businesses in the first half of 2016. At the same time, the research-driven pharmaceutical company achieved key strategic milestones by signing contracts to exchange businesses with Sanofi and completing the internal restructuring of its human pharmaceuticals business. For the current year, Boehringer Ingelheim is still expecting a slight year-on-year increase in currency-adjusted net sales. 
• Half-year net sales of approximately 7.3 billion euros
• Currency-adjusted net sales growth of 2%
• Key strategic milestones achieved
In the first half of 2016, Boehringer Ingelheim generated total net sales of approximately 7.3 billion euros, which after currency adjustment represents an increase of 2% compared with the same period last year (-1% in euro terms). Excluding the US generics business Roxane, which was sold in February, currency-adjusted growth in the first six months of the financial year amounted to as much as 5% (+1% in euro terms). 
Product launches drive growth
Prescription medicines, Boehringer Ingelheim's biggest business, achieved net sales of 5.45 billion euros in the first half of the year. This represents a currency-adjusted increase of 4% (+1% in euro terms). As in prior years, the respiratory medicine SPIRIVA® for the treatment of COPD and asthma was the top-selling medicine, despite its patent expiring in some markets. Boehringer Ingelheim generated net sales of some 1.46 billion euros with the product, which represented a currency-adjusted decline of 16%, as expected (-17% in euro terms). 
This effect was, however, more than offset by the very gratifying net sales performance of new medicines. The diabetes portfolio was an important growth driver in the first half of the year, with an increase of 55% after currency adjustment to 760 million euros (+53% in euro terms). A positive development from a medical perspective was new data on JARDIANCE® (empagliflozin) in the treatment of type 2 diabetes: it demonstrated that, when taken in addition to the standard treatment, the medicine reduced the risk of a reoccurrence or a deterioration of renal disease in patients with type 2 diabetes and existing cardiovascular disease by 39% compared to the placebo. Empagliflozin is thus the only SGLT2 inhibitor that could slow the progression of renal disease in people with type 2 diabetes and cardiovascular disease in a cardiovascular outcome study. 
Strong growth was also reported for OFEV® for treating idiopathic pulmonary fibrosis (IPF) – net sales were up by 166% to 250 million euros (+166% in euro terms). With its anticoagulant PRADAXA® Boehringer Ingelheim generated net sales of 650 million euros corresponding to a currency-adjusted increase of 6% (+4% in euro terms).
Net sales of over-the-counter medicines rose by 5% on a currency-adjusted basis in the reporting period to 750 million euros (-4% in euro terms). That amounts to over 10% of total net sales. International core brands are DULCOLAX®, BUSCOPAN®, PHARMATON®, MUCOSOLVAN® and BISOLVON®. 
In the animal health business, Boehringer Ingelheim achieved currency-adjusted growth of 6% in the first half of 2016, amounting to 688 million euros (+4% in euro terms). This corresponds to 9.5% of total net sales. 
The biopharmaceuticals business, in which Boehringer Ingelheim is exclusively involved in contract manufacturing for third parties, grew slightly by 1% to 216 million euros. In the coming years, 
Boehringer Ingelheim is planning to invest more than 0.5 billion euros in biopharmaceutical production at its site in Vienna, Austria.
Boehringer Ingelheim
Boehringer Ingelheim is one of the world's 20 leading pharmaceutical companies. Headquartered in Ingelheim, Germany, Boehringer Ingelheim operates globally through 145 affiliates and a total of some 47,500 employees. The focus of the family-owned company, founded in 1885, is on researching, developing, manufacturing and marketing new medications of high therapeutic value for human and veterinary medicine.For more information please visit www.boehringer-ingelheim.com
How the once-conservative pharmaceutical companies are learning from the FMCG industry
The days of the patent-protected blockbusters among the pharma giants are behind us, and the realities of demographic shifts, spiraling healthcare costs, global economic crises and generics growth are causing the whole industry to re-think the traditional business models. This article reviews the actions being taken by Pharma companies, and the impact on one of the key components in drug supply - the primary packaging.
The Rise of the Generics
After the near-perfect storm of global austerity, aging populations, patent cliffs, USFood and Drug Administration (USFDA) restrictions and the subsequent rise in generic drug companies, the research-led Pharma companies ("brandowners") have had to develop a much more focused approach to global competition in order to protect and recover their squeezed profits.
As a consequence, brandowners have been devising their own generics strategies, using a number of different approaches. For example, Novartis has a long-established generics arm in Sandoz, andPfizer licenses the manufacture of its off-patent brands to generic companies.The need to compete commercially with generic companies, which have a massive advantage in their overall cost structure, has been evident in the response of the packaging and supply chain teams. Three key themes have emerged that are driving innovation in primary packaging.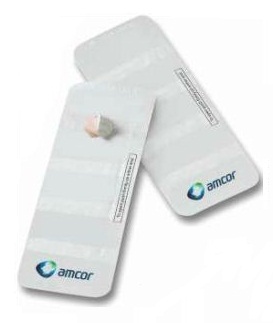 Patient Safety
As the sales of drugs in emerging regions increase, so does the risk of counterfeit, illegal re-imports, and sub-standard manufacture of both drug and pack. The creativity and entrepreneurship that has allowed India to become the fastest growing generic drug supplier has also led to it being the main source of counterfeit medication. Traditional solutions have been either expensive, or easy to copy, and therefore ineffective. By utilizing emerging printing and serialization techniques, and the burgeoning ownership of mobile technology, anti-counterfeit solutions are now available. These measurescan be applied at a very low unit cost, and continue to evolve ahead of the would-be counterfeiters.
Additionally, the increasing number of aging patients, along with the increased access to drugs in emerging economies, has required a greater attention to Child-Resistant and Senior-Friendly (CR/SF) packaging. A global Pharma company cannot afford to treat the life of a child in Asia or Africa with any less care or value than in North America or Europe, and affordable CR/SF solutions will have to be made available worldwide.
The final component within patient safety is the increasing need to improve the patients' adherence to the correct drug regimen. In the U.S. alone, non-adherence to prescription drugs costsup to $300 billion annually (source: US National Center for Biotechnology Information). The increasing costof drug regimens for older patients and complex diseases have led to demandsto ensure a higher adherence rate.The same technologies that enable anti-counterfeit measures are also supporting the ability to connect patients to healthcare professionals, creating a remote patient support infrastructure. The emergence of telemedicine is critical also to managing the cost of these improvements in patient care.
Differentiation
The reality for a brand owner is that the installed manufacturing complexity may make it near-impossible to compete at the same cost level as a generic in every case. In these situations, another option is to differentiate the brand from the competition, and the packaging can be a significant enabler for this. Easy-open packaging systems, and single-serve systems such as stick packs, make the packs more convenient to use, especially for increasingly-mobile patients.  Brand owners are using new and creative pack formats such as blister packs with integrated desiccant rather than bottles to make their brand stand out.
Generics are also identifying ways to differentiate their packaging from competitors'. Traditionally, a generic version of a branded drug will be launched in an identical pack to the brand. As a way of reducing the speed to launch, generics companies are using less-stable formulations, and higher-barrier packs, such as the previously-mentioned integrated desiccant blister, to be first to market.
Alternatives to oral solid dose are a major growth driver, especially inhalable powders and transdermal patches. These two forms make the taking of medication much more convenient for patients; however also make very high demands on the primary packaging, as the drug is bypassing the body's natural defense systems. Barrier, product interaction, ease of opening, as well as the highest cleanliness in the manufacturing processes are all critical considerations for packaging.
Total Cost of Ownership
This is not a new term in the world of Fast Moving Consumer Goods (FMCG), but only recently are Pharma companies catching on to the need for an integrated view on how packaging affects the final unit cost of the drug. Instead of just negotiating on the unit price of the packaging, smart procurement managers are now working closely with their operations, supply chain and marketing colleagues to understand how to maximize the sales opportunity and minimize the drug unit cost through the whole value chain.
Fact-based studies have shown that a higher-performing packaging, whichallows the creation of smaller packs, can bring 4-5 times the overall cost savings of a "cheap" pack. A smaller pack means buying less primary and secondary packaging material. The packing lines can pack more tablets per hour, the packs require fewer pallets and trucks to distribute the final product. What's more, the capacity created can be used to produce and sell more drugs. In reality, the unit price of a primary pack is a small component in the overall cost of a drug, but can make a big impact.
Most blister and sachet packaging is similar to when it was first developed, over 40 years ago. The risk-aversion of the industry, along with the cost of change, has meant that only recently are steps being made to capture the benefit of modern materials. For example, down gauging to a thinner foil has been possiblefor many years, and recent developments have seen a growing interest in aluminum-free options such as paper or plastic lidding, ideal for low- to medium-barrier blisters. Aluminum-free laminates for sachets can now provide a barrier to moisture and oxygen that comes closer to traditional aluminum-based laminates, and with the benefits of being lighter and providing a more attractive finish.
Not only can these developments provide cost savings, they also support the Sustainability targets that many companies are promoting, and make the products much more appealing to the consumer. 
Safety, Value,Convenience, and the need for Education
To conclude, packaging is no longer considered as a purely functional component aimed at meeting regulatory needs. Regulatory bodies, healthcare providers, and above all, patients now have multiple choices. These choices will be driven by the need to trustthe brand they are being sold or prescribed, and to be confident that they are getting good value for money. 
Critical to this is education and communication, and the packaging is an important tool that the drug company has to relay this trust and value.
In the FMCG world there is already a backlash against the use of inconvenient packaging – difficult to open, difficult to dispose of, too much of it, etc. The Pharma industry has an opportunity to learn from this and use advances in packaging to add value to their brand and their consumers.Companies that do not evolvewill find it increasingly difficult to compete.
The speed of product development and innovationwill continue to increase, and those thatembrace these changes will lead the new Fast Moving Consumer Health industry.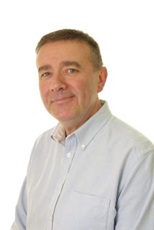 Colin Reed's biography
Colin Reed is Marketing and Strategy Director for Amcor Flexibles Global Pharma business. He has 18 years of experience in Pharmaceutical Packaging and has held previous leadership positions in Operations and Marketing, including managing businesses in Asia-Pacific. Colin is a UK national and holds a Bachelor of Engineering degree and an MBA. 
Amcor Global Pharma
Amcor Global Pharma, a division of Amcor Ltd, operates 26 plants across 16 countries in Europe, the Americas, Africa and Asia.The company is the market leaderfor flexible packaging solutions to the pharmaceutical, biotech and animal health industries. Amcor Global Pharma provides the greatest selection of packaging options across multiple formats, dosage forms and user requirements. We have proven expertise in areas such as unit dose, child-resistant, patient compliance, anti-counterfeiting and sustainable solutions. With global product development, sales and marketing coupled with local support, we are ideally positioned to serve our customers. 
The packaging of pharmaceuticals must fulfil growing requirements.The focus lies onformats that are optimally adapted to each product, an attractive androbust design as well as high safety standards. Folding cartons provide an ideal and creative solution for demanding packaging. However, not every folding carton is the same, as the specialists from Bosch Packaging Technology know from over 60 years of secondary packaging experience. Instead of using a separate cartoning machine for every primary packaging material, Bosch banks onuniversal machines, which can be flexibly used withdifferent in-feed systems –as the new cartoning machine CUT 1405successfullydemonstrates. 
The packaging industry is growing – and the same applies to the demand for economic packaging machines.The challenge for secondary packaging lies in quick changes between different products and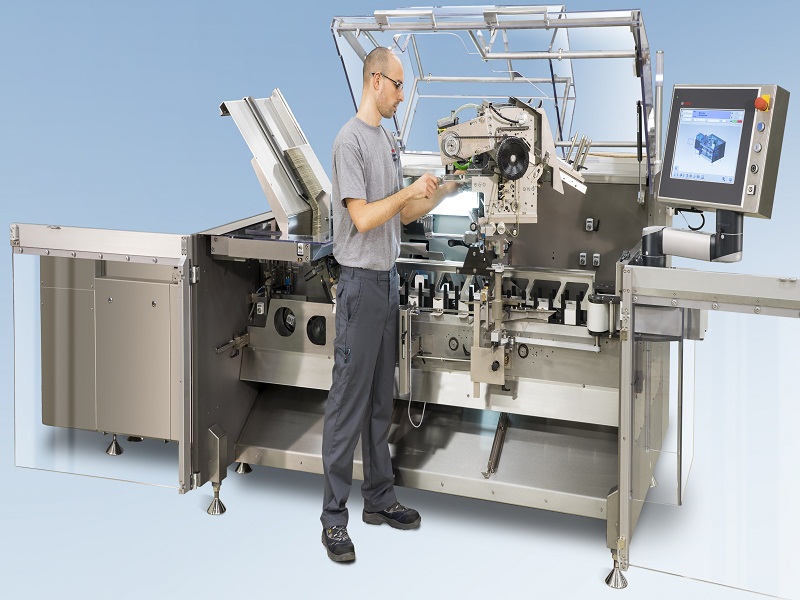 product combinations, which require flexible packaging solutions depending on the packaged goods. Safety, speed and reliability are the most decisive characteristics. This is why the horizontal cartoning machines from Bosch are based on a universal platform. Customers are able to safely and gently package the required amount and combination of products into cartonsusing the same cartoning machine. This includes diverse primary packaging such as bottles, vials, syringes, ampoules, tubes, blisters and trays as well as bags, stick packs and sachets. 
The carton size can be variably used and individually adapted to the primary packaging, so that a 20 gram tube as well as a 750 milliliter bottle can be packaged into their according folding carton.This flexibility requires alarge format rangeand a modularmachine construction, complemented by the respective in-feed solutions. Just like all cartoning machines from Bosch, the new CUT 1405 can be equipped with in-feed systemstailored exactly to the specific primary packaging materials. The systems are optimally adjusted to the individual product and the complete format spectrum of eachmachine.A star wheel with control wheel, for instance feeds round, oval and square glass containersinto the cartoning machine at high speeds, while an especially gentle system consisting of two star wheels facing each other at a 45 degree angle is particularly suited for ampoules. The new universal blister in-feed system, in turn, feeds blister staplesinto intermittent or continuous cartoning machines. The largein-feed portfolio is complementedbya compact and space-saving tubein-feed.This allows customers to change formats appropriately for each product. Inserts for individual and combination products can also be integrated into the modular in-feed. Universal cartoning machines are not only more cost-efficient,they also offer a space-saving alternative for companies with little spatial capacities. 
Functional and safe
No matter which product combination should be packaged, a safe and practical product handling is of paramount importance. Therefore, the horizontal cartoning machines from Bosch are available with different and flexibly exchangeable sealing variations for each packaging type, for instance tuck-in flaps for easy opening and closing, glue and safety closures as well as combination closures. Serialization, aggregation and Tamper Evident modules complying with current regulations and safety standards provideadditional safety.To prevent manipulation, the side flaps of the folding carton can either be sealed from the top or bottom or alternatively closed and secured with a label. 
Appropriate Track &Trace solutionsmake it possible to integrate printing, verification, labelling and IT systems into both new and existing product and packaging lines. CPS (Carton Printing System) modules with Tamper Evidentlabelers, for instance,print up to 300 folding cartons per minute and additionally applysafety seals. Serialization and aggregation are particularly demanding for IT departments. To provide the packaging with an individual serial number, the packaging machine must be integrated into the serialization process. Therefore, the Track &Trace solution from Bosch is based on a generic, object-orientated software platform, which can be easily integrated into the process of packaging lines.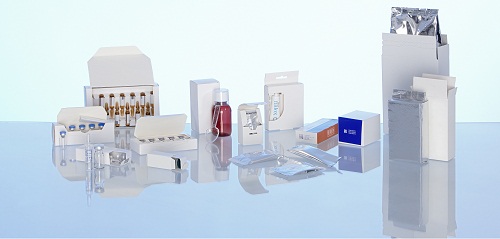 Proven CUT cartoning concept
For more than 60 years, Bosch has continuously developed its machine portfolio. This expertise is underlined by the supply of over 10,000 secondary packaging machines. The high-performance continuous series such as the mechanical CUK seriesor the servo technology-based CUC seriesare especiallysuited for sensitive primary packaging materials and achieve an output of up to 400 folding cartons per minute.For smaller volumes, Bosch also provides the corresponding machines, such as the CUT series.
With the CUT series, Bosch has developed a horizontal cartoning machine based on servo technology, which can be used for a wide range of applications.The cGMP-compliant machine design and the patented intermittent transportsystem, which allows a stable transport of the folding cartons through the machine, account for best results.More than150 customers worldwide use the CUT 120 in a variety of application fields. The newly developed horizontal cartoning machine CUT 1405 builds on this success. It was consequentlyupgraded in regard to sensor, software, servo and safety technology. The patented conveyor systemof the CUT 1405 transports the folding carton particularly gently through the machine and achieves an optimum packaging result. The new conveyor technology of the folding carton magazine prevents the cartons from getting caught and ensures smooth processes.
Quick and precise format changes for different products are key to universal machines. Just like the entire cartoning portfolio, the CUT 1405 can also be equipped with several package good in-feeds – the main prerequisite for a flexible usage. As the system individually saves all format data and product parameters, it allows for quickand HMI-guided (Human Machine Interface) product changeovers. Onlythose positions that must be changed are displayed,ensuring a better overview of format lists as well as quick changeover and restarting times of the system.Error messages that are displayed on the HMI can be quickly localized and easily eliminated using the automatic troubleshooting guide. Machine operators can access all data at any time via the HMI, which is password-protected against unauthorized access.
From an idea to a customer line
Every packaging line is as individual as the productsit packages. It comprises factors such as carton design, type and amount of products, as well as industry requirements and safety standards. Bosch Packaging Technology supports its customers from the very beginning by planning, developing and implementing tailored lines for the respective primarypackaging materials. The focus of every project first of all lies on the products to be packaged, such as a tray with syringes, two glass bottles with leaflets or ten folding cartons in a further box. Depending on the requirements, individual, multiple or combination packages are used. Bosch supports its customers in the development of the adequate packaging type and recommends optimal and economic solutions.
Equipped with the respective in-feed system and combined with up-and downstream machines, these projects result in flexible line concepts. For example, a labelled vial is fed into the cartoning machine and combined withan ampoule, which isaddedby a second in-feed system. A leaflet and a package insert are also added to the folding carton. Once they have been packaged and sealed, the cartonsare coded with a Track &Trace systemaccording to current regulations. If required, the line can also bundle several cartonsinto one overall caseat the end of the process.
Contact
Daniel Sanwald
Bosch Packaging Technology
Product manager cartoning machines
Phone: +49 711 811 57319
Email: This email address is being protected from spambots. You need JavaScript enabled to view it.
About Bosch Packaging Technology – product division Pharma
Bosch Packaging Technology – product division Pharma is one of the leading providers of process technology and packaging solutions for the pharmaceutical industry. The portfolio includes single units, complete lines and integrated systems for the manufacturing and processing of liquid and solid pharmaceuticals. It also includes process technology, primary packaging, inspection technology for different application fields and packaging types. Secondary packaging with qualification and validation, software solutions for track and trace and technical customer service are also available.
The following product brands are part of the Bosch portfolio for the pharmaceutical industry: Hüttlin, Klenzaids, Manesty, Moeller&Devicon, Pharmatec, SBM Schoeller-BleckmannMedizintechnik, Sigpack and Valicare.For more information please visit www.boschpackaging.com.
About Bosch Packaging Technology
Based in Waiblingen near Stuttgart, Germany, and employing 6,200 associates, the Bosch Packaging Technology division is one of the leading suppliers of process and packaging technology. At over 30 locations in more than 15 countries worldwide, a highly-qualified workforce develops and produces complete solutions for the pharmaceuticals, food, and confectionery industries. These solutions are complemented by a comprehensive after-sales service portfolio. A global service and sales network provides customers with local points of contact. Additional information is available online at www.boschpackaging.com.
By Jochen Ulrich Scheil , Managing Director, Uhlmann Packaging Systems (Shanghai) Co Ltd
With its sheer size of 1.364 Billion population the China Pharmaceutical market offers huge opportunities as more and more people gain access to medicine, not only Traditional Chinese Medicine (TCM), but also more and more Western medicine, which is produced in huge volumes. That's why China has become the most important as well as the biggest market for the use of high speed blister packaging machines.

After several years of annual GDP growth rates beyond 10% the Chinese economy has now slowed down and will be transformed from a mainly manufacturing focused industry into a more service / consumption based industry with a GDP growth rate estimated with 7% for 2015 – the lowest in two decades, but a figure other Western countries only can dream of.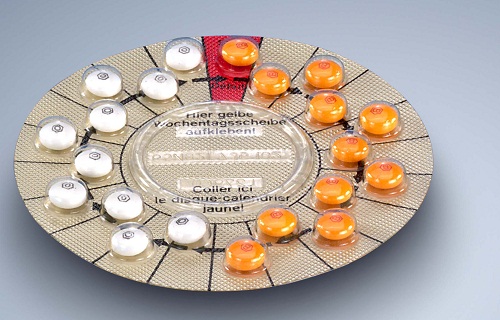 Chinese Pharmaceutical companies are taking a more careful approach in investing; as such modest growth is also influencing the financial markets hence companies will think twice before investing also caused by a less favorable exchange rate when buying equipment from European manufacturers.  On the other hand there is a strong need for a lot of Pharmaceutical companies - both multinational and local - to upgrade their blister packaging equipment and to replace it with more efficient and reliable equipment in order to meet the strict cGMP guidelines set by the local authorities. 
But this modest and hopefully sustainable growth also brings opportunities for all European blister machine manufacturers as pharmaceutical companies need to become more flexible and need to produce smaller batches instead of high volumes of one product only. There are very suitable solutions – so called Blister Express Center's - available from the world's market leader of blister packaging machinery, who have been the right answers to this changing demand for medium batch sizes.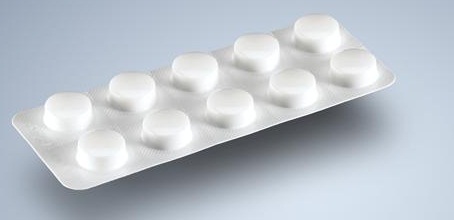 But still the demand for higher speed / large batch sizes and flexible blister packaging machines persists. A trend that will continue in the Chinese Pharma market as the population is getting older hence there is a need to take medicine for a longer period of time. 
A growing number of large local Pharmaceutical companies understood this need already many years ago and begun to replace their old blister packaging equipment or to upgrade it to the latest technology available, all with the aim to extend the life span of the equipment. Currently there are Pharmaceutical companies in China using blister packaging equipment from the world's market leader for more than 25 years and they do not plan to retire such reliable equipment.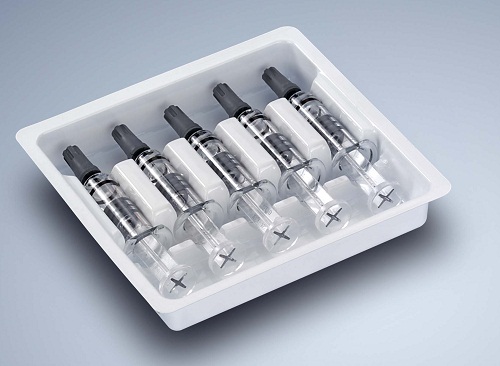 The majority of the pharmaceutical packaging equipment used in China is designed to pack products in blister. In USA such products are mostly packed in bottles using e.g. so called Integrated Bottle Center's (IBC) which offer a compact alternative to blister packaging lines.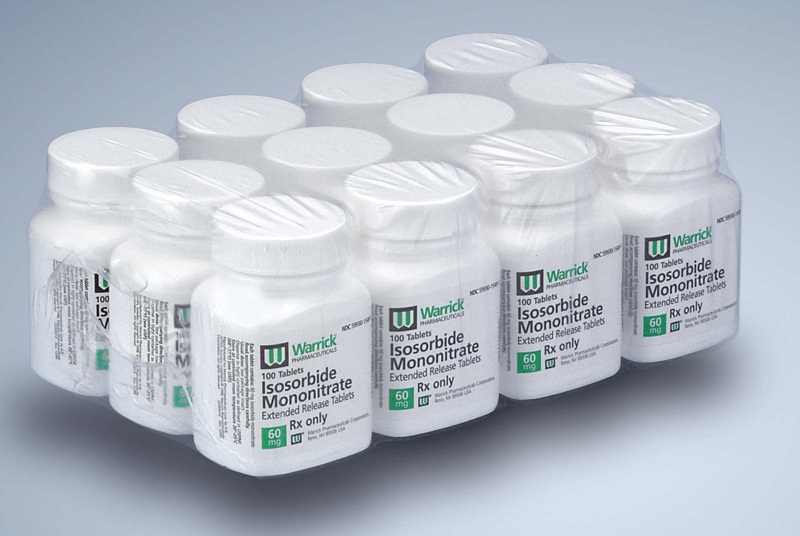 Another trend which can be foreseen is the demand for efficient and highly automated equipment. A requirement, which only few of the leading blister packaging machinery manufactures are able to fulfill. Rising labor costs in the big cities such as Shanghai, Beijing, Tianjin, Guangzhou, etc. force the pharma companies to rethink about the way they manufacture, not only to be more competitive, but to me more productive making more out of their existing equipment. Quality of the packaging material, machine availability and efficiency as well as operating procedures have a big influence in the overall equipment efficiency. Some European manufacturers even offer a detailed production analysis for their customers in order to find out where to improve.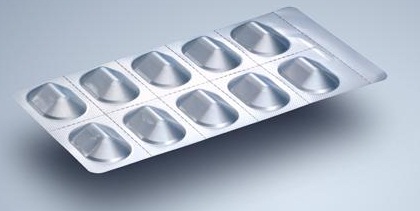 Shortage of skilled labor is becoming a major issue for all pharmaceutical companies, as they can retain their staff only through intensive training and constant education offered by the manufacturer of such packaging equipment. Smart Operating systems/panels which are easy to use (like your smart phone) will help the staff to run the equipment more efficiently and also guide them with possible solutions in case there is a problem. Such kind of smart solutions gain popularity among machine manufacturers as they are offered also in local languages which makes it easier for the less skilled staff to operate easily.

Due to requirements of the Food & Drug Administration in China it is mandatory to apply a 2D-Barcode on each carton so that the product can be tracked and traced throughout the manufacturing process, logistics chain until it has reached the final point of sale, the pharmacy. Such technical requirements can only be met by intelligent Track & Trace Systems integrated into the blister packaging equipment which work on machine level, but also can be linked to the production site and even to a global system commonly used by multinational pharmaceutical companies. A lot of efforts are made in order to reduce counterfeits so that the patient can be sure to take an Original product.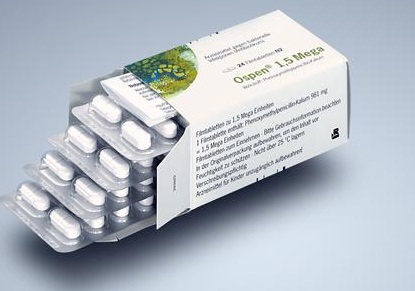 The Chinese Pharmaceutical market remains very dynamic and challenging, but those companies offering the right pharmaceutical packaging equipment and having a hardworking, dedicated service team established locally based on the principle "in China and for China" will be able to benefit from the opportunities offered in one of the world's biggest Pharma markets.
Personal data   Jochen Ulrich Scheil 
                        Managing Director
                        Uhlmann Packaging Systems (Shanghai) Co., Ltd.
Company Description
Uhlmann, founded in 1948, is a leading supplier and trendsetter for pharmaceutical packaging machinery as well as solutions to optimize the pharmaceutical packaging process. Thanks to a range of products that has helped shape the industry, many reputable pharmaceutical companies are Uhlmann customers. Multum non multa; quality not quantity: the company's success confirms that Uhlmann's strategy to concentrate solely on the pharmaceutical industry is correct. We offer best support through our qualified and experienced staff.
Our Vision: Strong, Open-minded, Reliable
Author Description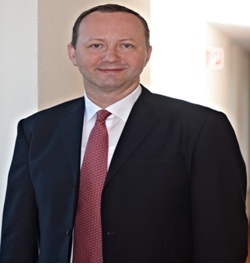 Mr. Jochen Scheil, Managing Director of Uhlmann Packaging Systems (Shanghai) Co., Ltd. , has almost 20 years of experience in Sales and Management, joined Uhlmann since 2010. He has been successfully setting up and managing the Group Company in Shanghai, Sales & Service of Pharmaceutical blister packaging equipment to the Pharmaceutical Industry, Establishment of Beijing Branch Office, Expansion of Sales, Service and Engineering Department, Participation in final negotiations with Sales Team, Handling of Key Accounts (Big Pharma), Participating in local Exhibitions and other marketing activities, Performance Monitoring, Representing the German based Group Company KOCH (active in non-Pharma packaging industry) in China.
Bristol-Myers Squibb Company and Pfizer Inc announced that 19 abstracts (late-breaking, rapid-fire, oral and poster presentations) will be presented at ESC Congress 2016, to be held August 27–31 in Rome, Italy. These new data from post-hoc analyses from ARISTOTLE (Apixaban for Reduction In STroke and Other ThromboemboLic Events in Atrial Fibrillation) and retrospective real-world data analyses continue to underscore the Alliance's commitment to the evaluation of Eliquisfor patients with nonvalvular atrial fibrillation (NVAF) and venous thromboembolism (VTE). Of note, several of the real-world data analyses are part of ACROPOLIS™ (Apixaban ExperienCe Through Real-WOrld POpuLatIon Studies), a global real-world data research program designed to further evaluate the effectiveness and safety of apixaban in routine clinical practice.
"The Bristol-Myers Squibb and Pfizer Alliance is pleased to share 19 abstracts, which include new real-world analyses, as well as new sub-analyses from the pivotal Phase 3 ARISTOTLE trial," said Rory O'Connor, M.D., Chief Medical Officer, Internal Medicine, Pfizer Innovative Health. "We look forward to the opportunity to contribute to the scientific discussion and continued research during ESC Congress 2016."
"As patient and provider needs continue to evolve, it's essential that we deepen our understanding of how medicines are working in real-world situations," said Jack Lawrence, M.D., Vice President, Cardiovascular Specialty Development, Bristol-Myers Squibb. "This year at ESC Congress 2016, we'll be discussing new NVAF and VTE data that complement our robust body of clinical trial data."
About Eliquis
Eliquis (apixaban) is an oral selective Factor Xa inhibitor. By inhibiting Factor Xa, a key blood clotting protein, Eliquisdecreases thrombin generation and blood clot formation. Eliquis is approved for multiple indications in the U.S. based on efficacy and safety data from seven Phase 3 clinical trials. Eliquis is a prescription medicine indicated to reduce the risk of stroke and systemic embolism in patients with nonvalvular atrial fibrillation (NVAF); for the prophylaxis of deep vein thrombosis (DVT), which may lead to pulmonary embolism (PE), in patients who have undergone hip or knee replacement surgery; for the treatment of DVT and PE; and to reduce the risk of recurrent DVT and PE, following initial therapy.
About ARISTOTLE
ARISTOTLE (Apixaban for Reduction In STroke and Other ThromboemboLic Events in Atrial Fibrillation) was designed to evaluate the efficacy and safety of Eliquis versus warfarin for the prevention of stroke or systemic embolism. In ARISTOTLE, 18,201 patients were randomized (9,120 patients to Eliquis and 9,081 to warfarin). ARISTOTLE was an active-controlled, randomized, double-blind, multi-national trial in patients with nonvalvular atrial fibrillation or atrial flutter, and at least one additional risk factor for stroke. Patients were randomized to treatment with Eliquis 5 mg orally twice daily (or 2.5 mg twice daily in selected patients, representing 4.7 percent of all patients) or warfarin (target INR range 2.0-3.0), and followed for a median of 1.8 years.
About the Bristol-Myers Squibb/Pfizer Collaboration
In 2007, Pfizer and Bristol-Myers Squibb entered into a worldwide collaboration to develop and commercialize apixaban, an oral anticoagulant discovered by Bristol-Myers Squibb. This global alliance combines Bristol-Myers Squibb's long-standing strengths in cardiovascular drug development and commercialization with Pfizer's global scale and expertise in this field.
About Bristol-Myers Squibb
Bristol-Myers Squibb is a global biopharmaceutical company whose mission is to discover, develop and deliver innovative medicines that help patients prevail over serious diseases. For more information about Bristol-Myers Squibb, visit us at BMS.com(link is external) or follow us on LinkedIn(link is external), Twitter(link is external), YouTube and Facebook(link is external).
About Pfizer Inc.: Working together for a healthier world®
At Pfizer, we apply science and our global resources to bring therapies to people that extend and significantly improve their lives. We strive to set the standard for quality, safety and value in the discovery, development and manufacture of health care products. Our global portfolio includes medicines and vaccines as well as many of the world's best-known consumer health care products. Every day, Pfizer colleagues work across developed and emerging markets to advance wellness, prevention, treatments and cures that challenge the most feared diseases of our time. Consistent with our responsibility as one of the world's premier innovative biopharmaceutical companies, we collaborate with health care providers, governments and local communities to support and expand access to reliable, affordable health care around the world. For more than 150 years, Pfizer has worked to make a difference for all who rely on us. For more information, please visit us at www.pfizer.com.
Aphena Pharma Solutions is pleased to announce the relocation and major expansion of our chocolated pharmaceutical manufacturing operations.
Offerings include brand-equivalent formulations of senna OTC laxatives (compare to Ex-Lax ®) marketed as private-label products. All production has been transferred out of our previous site in Sherburne, New York, to new production suites at Aphena's FDA-registered, cGMP facility in Easton, Maryland, where we have on-site analytical and microbiological laboratories that support the production operation.
At Easton, we have implemented several improvements to significantly increase capacity and throughput of the manufacturing and packaging operations via debottlenecking. Also, several process modifications have been implemented for a more continuous and highly efficient production operation. These improvements provide for up to a fourfold annual capacity increase, and additional space at the facility is available for further expansion.
Aphena has continued to develop new, improved laxative formulas to meet consumer preferences, and we actively assist customers with process development and scale-up services for new chocolate-based nutritional supplement formulas as well as for pharmaceuticals in other therapeutic categories.
The only U.S. contract manufacturer of chocolate-based pharmaceuticals, Aphena provides a full range of solid and semisolid packaging solutions. Call us at 866-465-4506 to find out more about what Aphena can do for you!
The Thermoforming Hub Open House of Marchesini Group is one of the most long-awaited events of next Autumn for the Italian pharmaceutical industry. The event starts officially on 15th October when authorities, citizens and all of the employees of the Group will attend the inauguration of the biggest national thermoforming hub in Carpi (in the province of Modena, Emilia-Romagna). Once it is up and running, this Hub  - which is rising brick upon brick thanks to the work of 300 people, on a site of 14 thousand square meters and in which Marchesini Group has invested 10 million Euro - will host the top experts of the sector and will employ over 150 workers of the Group. The end result will be one large industrial complex where the two current factories of Carpi specialising in the production of stand-alone machines and complete lines for packaging pharmaceutical blisters will merge. 
After the inauguration, the Open House will take place from 17th to 21st October: this type of event has now become a consolidated formula for Marchesini Group, which has always enjoyed opening the doors of its factories to show customers the "world" of Marchesini, directly and without hiding anything, to give them the opportunity to talk directly with the designers and to take a close look at the working methods, technological novelties and the whole business system generally speaking. 
On these dates, journalists and experts will be able to visit the production facilities and participate in workshops during which the topics of serialization and Made-in-Italy technology for the pharmaceutical market will be discussed. Guests will also be able to do a bit of sightseeing: in the city of Carpi, a Renaissance pearl of Emilia Romagna, as well as some landmarks, such as the Ferrari Museum or local textile factories that behold the industrial secrets that make this region a production district known across the whole world.